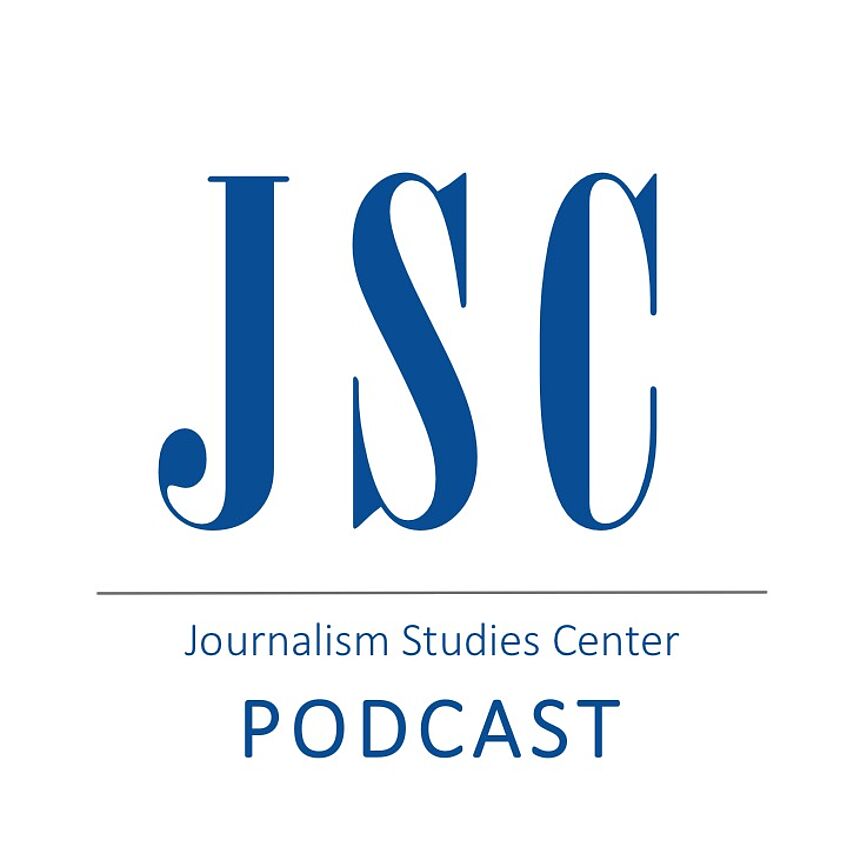 Beyond the Ivory Tower: Conversations on Journalism
Beyond the Ivory Tower: Conversations on Journalism is a podcast that aims to create an accessible conversation about current research in journalism, intended for academic and broader audiences. Every month, we catch up with different scholars and journalism professionals and chat to them about their research and some of the most pressing questions they are tackling.
December: Birgit Røe Mathisen
In this episode, we talked with Birgit Røe Mathisen, who is an associate professor at the Nord University in Norway, about local journalism and audience participation in rural communities.
August: Edson Tandoc
In this episode we talked with Edson Tandoc, who is an associate professor at the Nanyang Technological University in Singapore, about fake news, what it looks like and its impact.
May: Chrysi Dagoula
In this episode we talked with Chrysi Dagoula who is an assistant professor at the University of Groningen, in the Netherlands, about the public sphere on Twitter.


March: Karin Wahl-Jorgensen
In this episode we talked with Karin Wahl-Jorgensen, who is a Professor at Cardiff University, in the UK, about her research on emotions in journalism and the role of certain emotions in political discourse.


February: Armin Scholl
For our ninth episode we talked with Armin Scholl, who is a Professor at the University of Münster in Germany, about changes in the journalistic field and counter-publics, and how these can both support democratic, public debates but also be destructive in the form of hate speech.
November: Yariv Tsfati
For our eigth episode we talked with Yariv Tsfati, who is a Professor at the University of Haifa in Israel, about decreasing trust in the media and why some people might think it's their civic duty to make others shut up.
July: Scott Eldridge II
For our seventh episode we talked with Scott Eldridge II, Assistant Professor at the University of Groningen, about digital journalism and journalistic boundaries, new actors in the field, and why we need to study them: issues he discusses in his new book "Online Journalism from the Periphery: Interloper Media and the Journalistic Field".
May: Erik Albæk
For our sixth episode we talked with Erik Albæk, professor at SDU, the University of Southern Denmark, about the history of journalism studies in Denmark, political journalism, and the value of participation for democracy.
November: Klaus Schönbach
For our fourth episode we chatted with Klaus Schönbach, senior associate dean and professor in residence at the Northwestern University of Qatar about journalism and health communication in Qatar and the MENA region.
August: Hemmady Mora
This time we talked with Hemmady Mora, Chair of Journalism at the Polytechnic University of the Philippines, about the importance of citizen journalism for archipelagos and media literacy.


July: Michael Harnischmacher
For the second round we chatted with Michael Harnischmacher, senior researcher and lecturer at the University of Passau in Germany and talked about the special brains of journalists.


June: Wiebke Loosen + Julius Reimer
For our first podcast we caught up with PD Dr. Wiebke Loosen, senior researcher for journalism studies, and Julius Reimer, MA, who is a junior researcher from the Hans Bredow Institute for Media Research in Hamburg, Germany.